Defence, Industry and Research Strategy (DIRS)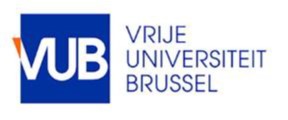 The Belgian Economic Potential
in the Industry of Defence and Security (BEPIDS)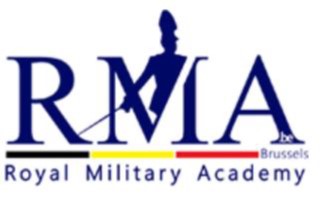 The current geopolitical situation highlights the importance of strategic autonomy, especially in a domain such as defence and security. A strong 'European Defence Technological and Industrial Base' (EDTIB) is a condition sine qua non for this autonomy. At the national level, Belgium also needs a strong Defence and Security (D&S) base to protect its national security.
These objectives are at the core of the Belgian Defence, Industry and Research Strategy.

In support of an effective implementation of the Defence, Industry and Research Strategy, the RMA and the VUB launched, with funding from BELSPO and the Royal Higher Institute for Defence, a research project : The Belgian Economic Potential in the Industry of Defence and Security (BEPIDS).

Key objectives of this RMA-VUB research project are :
Mapping of the relevant stakeholders of the Belgian Defence Technological and Industrial base.
Identifying capability gaps and value-chains at the EU & NATO level that the Belgian Defence Technological and Industrial base can fill in with current or future expertise.
The development of a policy toolkit to support policy makers to design support mechanisms within the limits of the current EU state aid framework. Development of a funding guide for companies and research institutions.
To capture the views and insights of our stakeholders in this matter, the RMA-VUB calls on the input from the D&S base itself. We are therefore organizing a lunch seminar on 24 November 2022 at 12:00 am during which we will present the project, explain how the stakeholders can be involved and how the project can ultimately add value for (the) defence (sector).
Audience: Belgian companies and research institutions active in the Defence and Security sector willing to collaboratively contribute the research objectives.
Agenda:
12:00 – 12:10u: Introduction by Kol v/h Vlw Lauwereys SBH, ir.
12:10 – 12:45u: Presentation of the BEPIDS research project
12:45 – 13:15u: Q&A
13:15 – 14:15u: Walking bites and drinks
Timing: 24 November 2022 at 12:00 am
Venue: Royal Military Academy (RMA) – Rue Hobbema 8, 1000 Brussel, Auditorium Frank De Winne (Free parking available on location)
Contact: Wout.DeCock@mil.be or Gregory.Kegels@mil.be
Registration: please register at the latest by 20 November. After screening, the registered persons will receive a personal confirmation to participate.