e-Notes
The e-Notes are articles covering topical issues.
The views expressed in the e-Notes are those of the author and do not necessarily reflect the positions of the Royal Higher Institute for Defence, the Belgian Defence or the Belgian Government. The e-Notes are, as a rule, written in the author's mother tongue, and some are translated in the other working languages of the RHID (French, Dutch, English).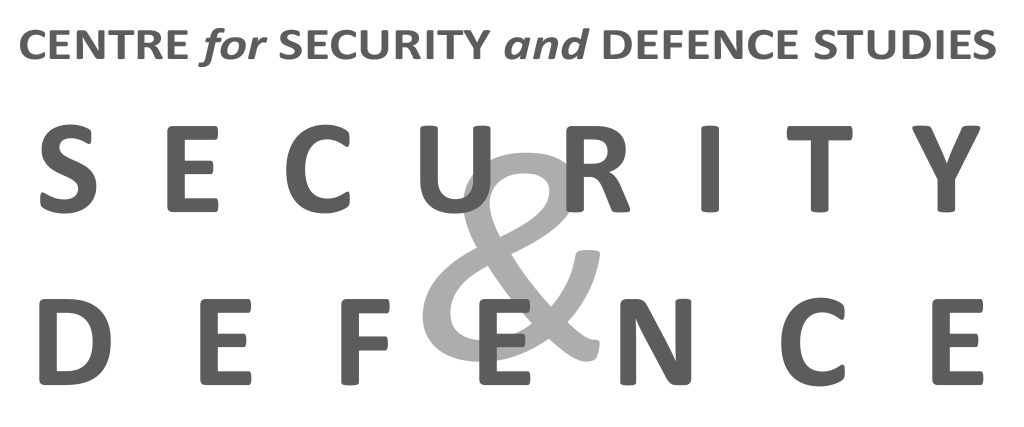 Israël en 2023 :
75 ans de symphonie martiale
More than just one type of weather to worry about? The impact of space weather on military operations.
Michaela BRCHNELOVA
Les enjeux juridiques et stratégiques insoupçonnés de la très haute altitude
Previous e-Notes:
Israël en 2023 : 75 ans de symphonie martiale, Didier LEROY, e-Note 47, 5 May 2023
More than just one type of weather to worry about? The impact of space weather on military operations, Michaela BRCHNELOVA, e-note 46, 29 March 2023
Les enjeux juridiques et stratégiques insoupçonnés de la très haute altitude, Alain DE NEVE, e-note 45, 13 March 2023
Whither the Kurds in "Post-ISIS" Syria?, Fabrice BALANCHE & Didier LEROY, e-Note 44, 25 January 2023
ASAT thermonucléaire : une option pour la Chine ? Conséquences géophysiques et diplomatiques, Alain DE NEVE, e-note 43, 9 December 2022
How seriously should we take Russia's nuclear threat?, Alain DE NEVE, e-note 42, 21 November 2022
Ramadan 2022: A Time to Reflect… on Hamas and Hezbollah, Nelly ATLAN & Didier LEROY, e-Note 41, 28 June 2022
La clause d'assistance mutuelle du Traité sur l'Union européenne (article 42§7 TUE) permet-elle de répondre adéquatement aux nouvelles menaces?, Estelle HOORICKX, e-note 40, 11 May 2022
Surenchère nucléaire et élucubrations médiatiques, André DUMOULIN, e-Note 39, 20 April 2022
Russia's Space Strategy: From Dusk to Dawn?, Alain DE NEVE, e-Note 38, 29 March 2022
The French Withdrawal from Mali in Perspective: An Irreconcilable Partnership?, Myrto HATZIGEORGOPOULOS, e-Note 37, 21 March 2022
SpaceX and Disruptive Innovation: The Emperor's New Clothes?, Alain DE NEVE, e-Note 36, 10 January 2022
Israel in 2021: Boasting six Arab allies, but facing the six armies of Tehran, Didier LEROY, e-Note 35, 13 December 2021
Taking Stock of the Space Weaponisation Issue, Alain DE NEVE, e-Note 34, 1 December 2021
The Islamic Emirate of Afghanistan is back. What about the Islamic State in Iraq and Syria?, Didier LEROY, e-Note 33, 18 October 2021
Vers un retour de la guerre de haute intensité face à la « menace chinoise » ?, André DUMOULIN, e-Note 32, 31 May 2021
Toward A Limitless World?, Alain DE NEVE, e-Note 31, 22 April 2021
Next-Generation Air Dominance (NGAD) : expression paradoxale de la technologisation, Alain DE NEVE, e-Note 30, 19 February 2021
L'OTAN et le médecin légiste, André DUMOULIN, e-Note 29, 19 December 2019
Parole des militaires belges. Enjeux, limites et opportunités, André DUMOULIN, e-Note 28, 18 October 2019
SCAF : un condensé des vicissitudes européennes ?, Alain DE NEVE, e-Note 27, 7 October 2019
L'OTAN et la supériorité technologique américaine : un risque pour la solidarité euro-atlantique ?, Alain DE NEVE, e-Note 26, 18 March 2019
L'initiative européenne d'intervention. Enjeux et supports, André DUMOULIN, e-Note 25, 2 March 2018
Turkey's stance. Status quaestionis of an "Islamic ally" within NATO, (English, Dutch, French), Luk SANDERS, e-Note 24, 27 November 2017
Democracy and the DRC: a failed encounter?, Myrto HATZIGEORGOPOULOS, e-Note 23, 28 March 2017
Quel cadre légal pour la lutte armée contre l'Etat Islamique ?, Catheline REMY, e-Note 22, 20 September 2016
Hervorming Special Operations Forces: Vijf dimensies voor de voltooiing, Lars SCRAEYEN, e-Note 21, 1st August 2016
Brexit et défense européenne. Décryptage, André DUMOULIN, e-Note 20, 8 June 2016
Van München tot Molenbeek: Operationele veiligheid en de media, Lars SCRAEYEN, e-Note 19, 26 March 2016
The influx of migrants in Europe. Unravelling the issue, (English, Dutch, French), Catheline REMY, e-Note 18, 22 September 2015
What to expect after latest IAEA report on Iran? The deal and its consequences, (English, Dutch, French), Bart SMEDTS, e-Note 17, 26 February 2015
Special Purpose Vehicle (SPV). Quels atouts ? Quels enjeux ? Quelles incidences sur l'opérationnalité des armées ?, Alain DE NEVE, e-Note 16, 17 February 2015
The last deadline for Iran…and the West? Underlying interests (English, Dutch, French), Bart SMEDTS, e-Note 15, 19 September 2014
Israel and Hamas Three Questions on The Current Conflict (English, Dutch, French), Luk SANDERS, e-Note 14, 1st September 2014