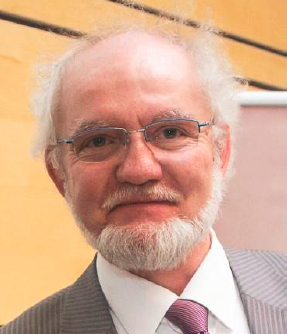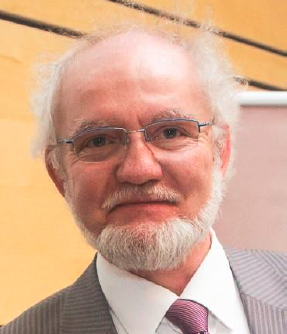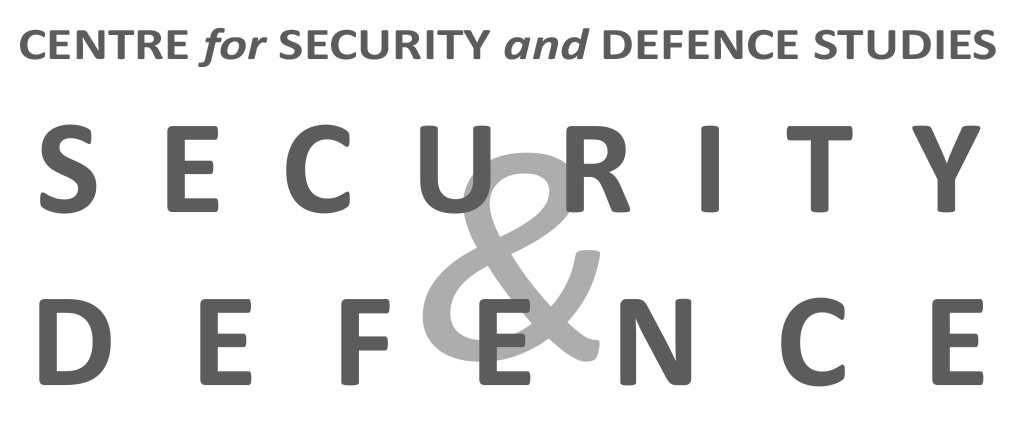 Biography
After having achieved his studies in History, completed with an agrégation de l'enseignement secondaire inférieur (postgraduate certificate for lower secondary education), at the Haute École de la Ville de Liège (Jonfosse) in 1979, André Dumoulin obtained a licentiate in Political Sciences from the University of Liège (ULiège) in 2003 and submitted his thesis by published works at the Université de Lille 2. In 2014, he was definitely appointed to the position of associate professor. All these years he worked as a research associate at the Institut de recherche sur la paix et la sécurité (Brussels) and as a senior lecturer at the Université libre de Bruxelles for the DEA (diplôme d'études approfondies, Master of Advanced Studies) and postgraduate seminaries, and at the ULiège (at DEA, bachelor's and master's level). His expertise and research areas focus on European security and defence policy, EU-NATO and EU-Western European Union (WEU) interactions, deterrence policies and nuclear doctrines, as well as the security and defence policy of Belgium and the other European countries. Read more
Expertise
EU's Common Security and Defence Policy (CSDP) ;
National defence policy and multinational cooperations in Europe ;
EU-NATO relations ;
Nuclear deterrence (concepts, tools, doctrines, policies) ;
Spirit of Defence, risk taking, threat perception ;
History of European security-defence.
André DUMOULIN's complete activity list on 1 January 2023
Publications
DUMOULIN, A., « Brexit et défense européenne. Fenêtre d'opportunité et permanence des intérêts », Défense et sécurité internationale n°152, Areion, Paris, mars-avril 2021.
DUMOULIN, A., « Problèmes communicationnels dans le cinéma de fiction nucléaire américain », dans Jean-Baptiste Jeangène Vilmer t Céline Jurgensen, Imaginaires nucléaires. Représentation de l'arme nucléaire dans l'art et la culture, Odile Jacob, Paris, août 2021, pp. 92-99.
DUMOULIN, A., « Boussole stratégique. Bon cap ou désorientation ? », dans Défense et sécurité internationale, hors-série 79, Areion, Paris, septembre 2021.
DUMOULIN, A., « La Belgique et la lutte antiterroriste. La place du militaire belge », dans Annuaire français de relations internationales 2021, Université Panthéon-Assas, Centre Thucydide, Paris, 2021, pp. 139-141.
DUMOULIN, A., « Une guerre de haute intensité face à la « menace chinoise » ?, L'Echo, 3 août 2021.
DUMOULIN, A., « Vision stratégique de l'armée belge : l'adaptation (1/2) », Revue de Défense nationale, Paris, octobre 2021.
DUMOULIN, A., « Security and defence architecture », Security & Strategy Special Issue, March 2021, pp. 8-19.
DUMOULIN, A., Initiative européenne d'intervention : opportunités et limites, Security & Strategy 147, March 2021
DUMOULIN, A., Le « retour » des armes nucléaires non stratégiques, Security & Strategy 144, April 2020
DUMOULIN, A., L'OTAN et le médecin légiste, e-Note 29, 19 December 2019
DUMOULIN, A., Parole des militaires belges. Enjeux, limites et opportunités, e-Note 28, 18 October 2019
DUMOULIN, A., Entre « déradicalisation » et désengagement : comparatif franco-belge, Security & Strategy 142, May 2019
DUMOULIN, A., L'Eurocorps : socle d'une défense européenne intégrée ?, Security & Strategy 136, April 2018
DUMOULIN, A., L'initiative européenne d'intervention. Enjeux et supports, e-Note 25, 2 March 2018
DUMOULIN, A., GROS-VERHEYDE, N., La Politique européenne de sécurité et de défense commune, Éditions du Villard, 2017 (prefaced by Federica Mogherini)
DUMOULIN, A., Défense citoyenne et citoyens de la Défense : l'armée belge et la nation, Security & Strategy 130, September 2017
DUMOULIN, A., Crise russo-ukrainienne. Conséquences sur les politiques de défense OTAN, UE et de défense nationale, Security & Strategy 125, June 2016
DUMOULIN, A., Brexit et défense européenne. Décryptage, e-Note 20, 8 June 2016
DUMOULIN, A., Scénarios pour la Politique européenne de sécurité et de défense (PSDC), Security & Strategy 122/2, May 2016
DUMOULIN, A., La Politique européenne de sécurité et de défense : propositions institutionnellese de sécurité et de défense : propositions institutionnelles, Security & Strategy 122/1, May 2016
DUMOULIN, A., Opérations militaires : entre prise de risque, solidarité, souveraineté et "entrée en premier", Security & Strategy 121, August 2015
DUMOULIN, A., Vers une érosion du soutien à la dissuasion nucléaire française ?, Focus Paper 31, July 2015
DESCHAUX-BEAUME, D., DUMOULIN, A., PAILE, S., Politiques de communication, médias et défense. L'OTAN et la PSDC : visibilité en Belgique et chez ses voisins, Peter Lang, Brussels, 2013
DUMOULIN, A., Livre blanc français de la défense 2013 : lignes de forces autour de la sécurité-défense européenne, Focus Paper 29, December 2013
DUMOULIN, A., Que pouvons-nous attendre du sommet européen de décembre 2013 ?, e-Note 12, 18 November 2013
DUMOULIN, A., Histoire de la dissuasion nucléaire, Argos, Paris, 2012
DUMOULIN, A., MANIGART, P., Opinions publiques et politique européenne de sécurité et de défense commune. Acteurs, positions, évolutions, Bruylant, Brussels, 2010
DUMOULIN, A., MATHIEU, R., SARLET, G., La politique européenne de sécurité et de défense (PESD). De l'opératoire à l'identitaire, Bruylant, 2003 (prefaced by Javier Solana)
DUMOULIN, A., REMACLE, E., Union de l'Europe occidentale : la déstructuration (1998 – 2006), Bruylant, Brussels, 2005
DUMOULIN, A., MANIGART, P., STRUYS, W., La Belgique et la Politique européenne de sécurité et de défense. Une approche politique, sociologique et économique, Bruylant, 2003 (prefaced by Louis Michel and André Flahaut)
DUMOULIN, A., MATHIEU, R., METTEN, V., Introduction à l'étude comparative des Livres blancs, documents officiels et notes de politique générale relatifs à la politique de sécurité et de défense des quinze États membres de l'Union européenne, Royal Higher Institute for Defence, Brussels, January-March 2001