e-Notes
De uitgedrukte standpunten in de e-Notes zijn deze van de auteur en geven niet noodzakelijkerwijs het officiële standpunt van het Koninklijk Hoger Instituut voor Defensie, het Ministerie van Landsverdediging of van de Belgische regering weer. De e-Notes worden in principe in de moedertaal van de auteur opgesteld en sommigen worden in de andere KHID-werktalen (Nederlands, Frans, Engels) vertaald.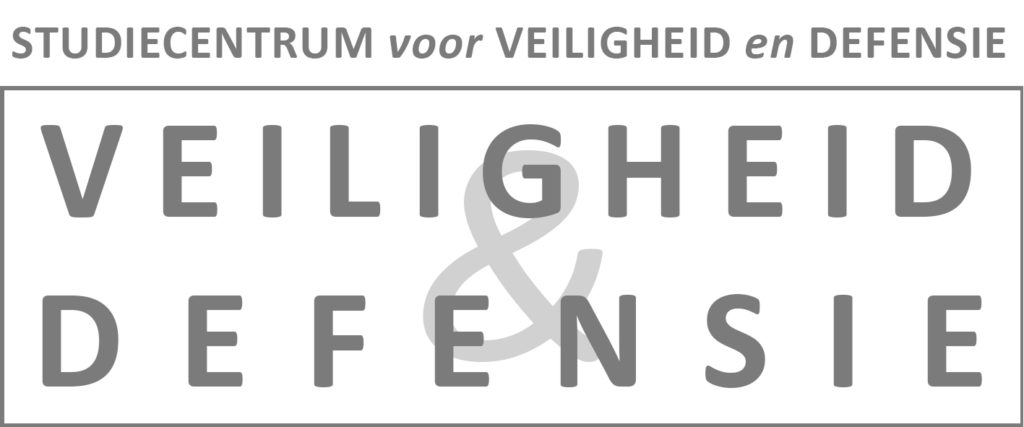 Les enjeux juridiques et stratégiques insoupçonnés de la très haute altitude
Whither the Kurds in "Post-ISIS" Syria?
Fabrice BALANCHE & Didier LEROY
ASAT thermonucléaire :
une option pour la Chine ?
Conséquences géophysiques et diplomatiques
Vorige e-Notes:
Les enjeux juridiques et stratégiques insoupçonnés de la très haute altitude, Alain DE NEVE, e-Note 45, 13 maart 2023
Whither the Kurds in "Post-ISIS" Syria?, Fabrice BALANCHE & Didier LEROY, e-Note 44, 25 januari 2023
ASAT thermonucléaire : une option pour la Chine ? Conséquences géophysiques et diplomatiques, Alain DE NEVE, e-Note 43, 9 december 2022
How seriously should we take Russia's nuclear threat?, Alain DE NEVE, e-Note 42, 21 november 2022
Ramadan 2022: A Time to Reflect… on Hamas and Hezbollah, Nelly ATLAN & Didier LEROY, e-Note 41, 28 juni 2022
La clause d'assistance mutuelle du Traité sur l'Union européenne (article 42§7 TUE) permet-elle de répondre adéquatement aux nouvelles menaces?, Estelle HOORICKX, e-note 40, 11 mei 2022
Surenchère nucléaire et élucubrations médiatiques, André DUMOULIN, e-Note 39, 20 april 2022
Russia's Space Strategy: From Dusk to Dawn?, Alain DE NEVE, e-Note 38, 29 maart 2022
The French Withdrawal from Mali in Perspective: An Irreconcilable Partnership?, Myrto HATZIGEORGOPOULOS, 21 maart 2022
SpaceX and Disruptive Innovation: The Emperor's New Clothes?, Alain DE NEVE, e-Note 36, 10 januari 2022
Israel in 2021: Boasting six Arab allies, but facing the six armies of Tehran, Didier LEROY, e-Note 35, 13 december 2021
Taking Stock of the Space Weaponisation Issue, Alain DE NEVE, e-Note 34, 1 december 2021
The Islamic Emirate of Afghanistan is back. What about the Islamic State in Iraq and Syria?, Didier LEROY, e-Note 33, 18 oktober 2021
Vers un retour de la guerre de haute intensité face à la « menace chinoise » ?, André DUMOULIN, e-Note 32, 31 mei 2021
Toward A Limitless World?, Alain DE NEVE, e-Note 31, 22 april 2021
Next-Generation Air Dominance (NGAD) : expression paradoxale de la technologisation, Alain DE NEVE, e-Note 30, 19 februari 2021
L'OTAN et le médecin légiste, André DUMOULIN, e-Note 29, 19 december 2019
Parole des militaires belges. Enjeux, limites et opportunités, André DUMOULIN, e-Note 28, 18 oktober 2019
SCAF : un condensé des vicissitudes européennes ?, Alain DE NEVE, e-Note 27, 7 oktober 2019
L'OTAN et la supériorité technologique américaine : un risque pour la solidarité euro-atlantique ?, Alain DE NEVE, e-Note 26, 18 March 2019
L'initiative européenne d'intervention. Enjeux et supports, André DUMOULIN, e-Note 25, 2 maart 2018
De positionering van Turkije Status quaestionis van een "islamitische bondgenoot" binnen de NAVO, (Nederlands, Frans, Engels), Luk SANDERS, e-Note 24, 27 november 2017
Democracy and the DRC: a failed encounter?, Myrto HATZIGEORGOPOULOS, e-Note 23, 28 maart 2017
Quel cadre légal pour la lutte armée contre l'Etat Islamique ?, Catheline REMY, e-Note 22, 20 september 2016
Hervorming Special Operations Forces: Vijf dimensies voor de voltooiing, Lars SCRAEYEN, e-Note 21, 1st augustus 2016
Brexit et défense européenne. Décryptage, André DUMOULIN, e-Note 20, 8 juni 2016
Van München tot Molenbeek: Operationele veiligheid en de media, Lars SCRAEYEN, e-Note 19, 26 maart 2016
De migrantenstroom in Europa. Ontleding van het probleem, (Nederlands, Frans, Engels), Catheline REMY, e-Note 18, 22 september 2015
Wat moeten we verwachten na het laatste IAEA-verslag over Iran? Het akkoord en zijn gevolgen, (Nederlands, Frans, Engels), Bart SMEDTS, e-Note 17, 26 februari 2015
Special Purpose Vehicle (SPV). Quels atouts ? Quels enjeux ? Quelles incidences sur l'opérationnalité des armées ?, Alain DE NEVE, e-Note 16, 17 Februari 2015

De laatste deadline voor Iran… en het Westen? De onderliggende belangen (Nederlands, Frans, Engels), Bart SMEDTS, e-Note 15, 19 september 2014
Israël en Hamas Drie vragen over het huidige conflict (Nederlands, Frans, Engels), Luk SANDERS, e-Note 14, 1st september 2014