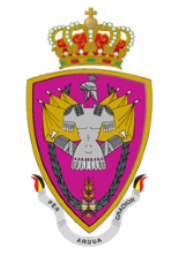 A training course organised by the Royal Higher Institute for Defence with the support of the Royal Institute for International Relations – Egmont

Seminars: dates 2024-2025
1st Sem 06-07 September 2024: Belgium
2nd Sem 18-19 October 2024: Key Factors and Tendencies in World Politics
3rd Sem 22-23 November 2024: Instability factors I
4th Sem 13-14 December 2024: Instability factors II
5th Sem 24-25 January 2025: The European Union
6th Sem 21-22 February 2025: Superpower Politics
7th Sem 14-15 March 2025: Crisis zones – (1) Former Soviet Union
8th Sem 25-26 April 2025: Crisis zones – (2) The Middle East and Northern Africa
9th Sem 16-18 May 2025: Crisis zones – (3) Sub-Saharan Africa
10th Sem 20-21 June 2025: Summary, Conclusions and Evaluation
Selection process
The information will be online in November 2023.
Contact: irsd-hsd@mil.be
Practical details
Where? Brussels.
When? From September 2024 to June 2025, once per month from Friday 9 a.m. until Saturday 6 p.m. The auditors are accommodated on-site.
Costs? 1950 € (for non-Defence participants).
Use of languages
The auditors use their mother tongue (French or Dutch). The speakers use French, Dutch or English. A more than passive knowledge of these three languages is therefore essential.
Chatham House Rule
The participants must adhere to the non-attribution policy in order to allow everyone, whether participant or speaker, to express his real views.
---