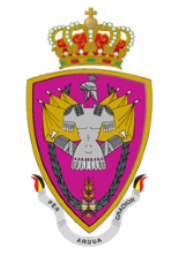 A training course organised by the Royal Higher Institute for Defence with the support of the Royal Institute for International Relations – Egmont

Seminars: dates 2022-2023
1st Sem: 09-10 September 2022
2nd Sem: 14-15 October 2022
3th Sem: 18-19 November 2022
4th Sem: 16-17 December 2022
5th Sem: 20-21 January 2023
6th Sem: 10-11 February 2023
7th Sem: 17-18 March 2023
8th Sem: 21-22 April 2023
9th Sem: 26-27 May 2023
10th Sem: 23-24 June 2023
Selection process
Applications, in the form of a CV and a letter of motivation using the online form.
Registration opening: November 2021.
Registration closure: 31 January 2022 at 11.59 p.m.
Selection interviews from December 2021 to February 2022.
Selection by the HSSD steering committee in late April 2022.
Auditors list approval in June 2022.
Practical details
Where? Brussels.
When? From September 2022 to June 2023, once per month from Friday 9 a.m. until Saturday 6 p.m. The auditors are accommodated on-site.
Costs? 1050 € (for non-Defence participants). Amount to be confirmed
Use of languages
The auditors use their mother tongue (French or Dutch). The speakers use French, Dutch or English. A more than passive knowledge of these three languages is therefore essential.
Chatham House Rule
The participants must adhere to the non-attribution policy in order to allow everyone, whether participant or speaker, to express his real views.
---